S.C. Johnson & Son is a well-known international company that provides a diverse range of home care and cleaning products across more than 70 nations. ADAM facilitated a clean transition to a modern payroll system in Colombia and Venezuela in record time.
S.C. Johnson & Son's pillars of growth and leadership are: commitment to innovation, quality products, unwavering principles and values, work excellence, and commitment toward employees, the community, and the environment. Five generations of the Johnson family have led the Company—established by Samuel Curtis Johnson in 1886, in Racine, Wisconsin, USA—to become a household name in markets across the world.
CHALLENGES
S.C. Johnson wanted to standardize and incorporate its Central and Latin American payroll application platform into a global project called Lynks in an extremely short period of time, just 8 weeks, and then integrate into an existing talent management system.
SOLUTION
With S.C. Johnson dedicated to completing the project, ADAM was able to deploy version 5 of its payroll solution in record time. Colombia was successfully and smoothly migrated with no impact on the payroll timing. For efficiency, Venezuela's system was rebuilt from the ground up.
By using ADAM's in-house project management services and strictly adhering to ADAM's implementation model, both companies were able to deliver a quality outcome for their respective stakeholders on time and on budget.
BENEFITS
Despite the short time frame, S.C. Johnson was able to obtain and utilize the very best features of ADAM Payroll across the countries that needed a stable, modern solution. We established its service reliability and credibility for future projects across the region.
"Achieving so much in so little time seemed complex, but because of a significant level of commitment, we now have a system in the correct and sustainable version..."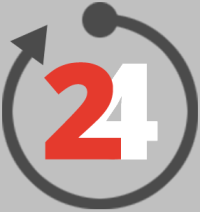 The 24-Hour Fiscal Calendar™
Learn how we ensure your company stays up-to-date with the many
laws and regulations in each specific country where we do business.
LEARN MORE